Dave Jewett is an ordinary man with an extraordinary gift. He brings wood to life in unique furniture pieces and his whimsical and beautiful scupltures.
Dave discovered his passion and talent while earning his associates degree in ornamental horticulture from Finger Lakes Community College. He became a member of the college's woodsmen team and discovered he was a natural. Since then Dave has gone on to break over 25 world records both as an amateur and a professional lumberjack. He currently holds more than 30 world titles, had the distinction of being the first American to hold a world championship title (New Zealand, 1993). By 2006, he was ranked first in the United States and fifth in the world for all around.
Dave was asked to share his professional knowledge and experience with the world by ESPN as a color commentator for the STIHL® Timbersports® Collegiate Series. In addition to ESPN, he has appeared on the Outdoor Life Network (OLN), MTV, CBS This Morning, and Late Night with Conan O'Brien. Most recently he's been featured in the December 2012 issue of Men's Helath Magazine. You can view the article below.
Dave is not only a gifted artist but also a fierce competitor. Nowhere has that been more evident than in his battle to overcome kidney failure and subsequent transplant surgery. He was lucky enough to receive a kidney from his father and strong enough to fight his way back to competing within one year. Dave's constant companion through all of this has been his golden retriever, Tommy.
If you are looking for a one of a kind piece of furniture then look no further. Dave Jewett is the man to create it for you.


Pittsford Neighbors - A Feel for Wood
View full article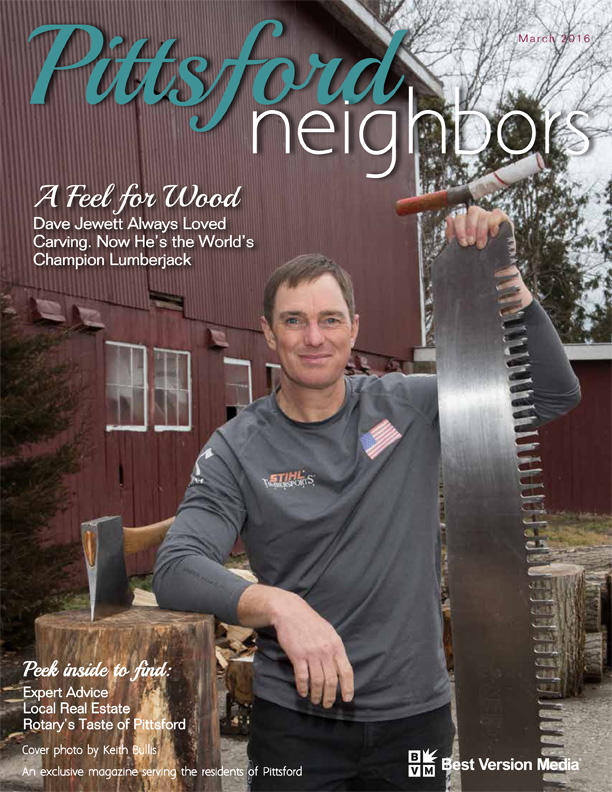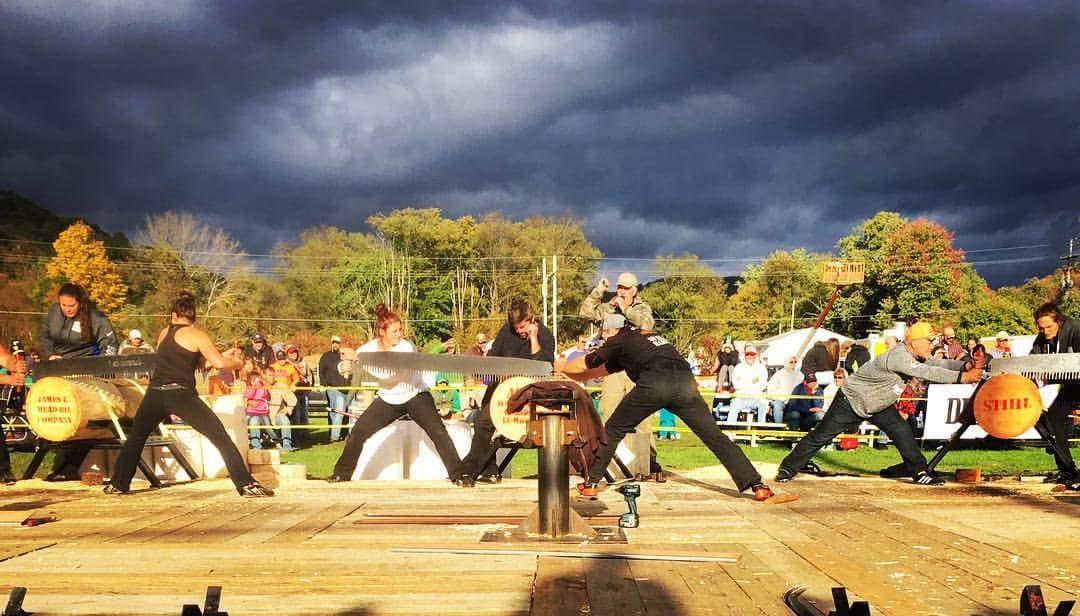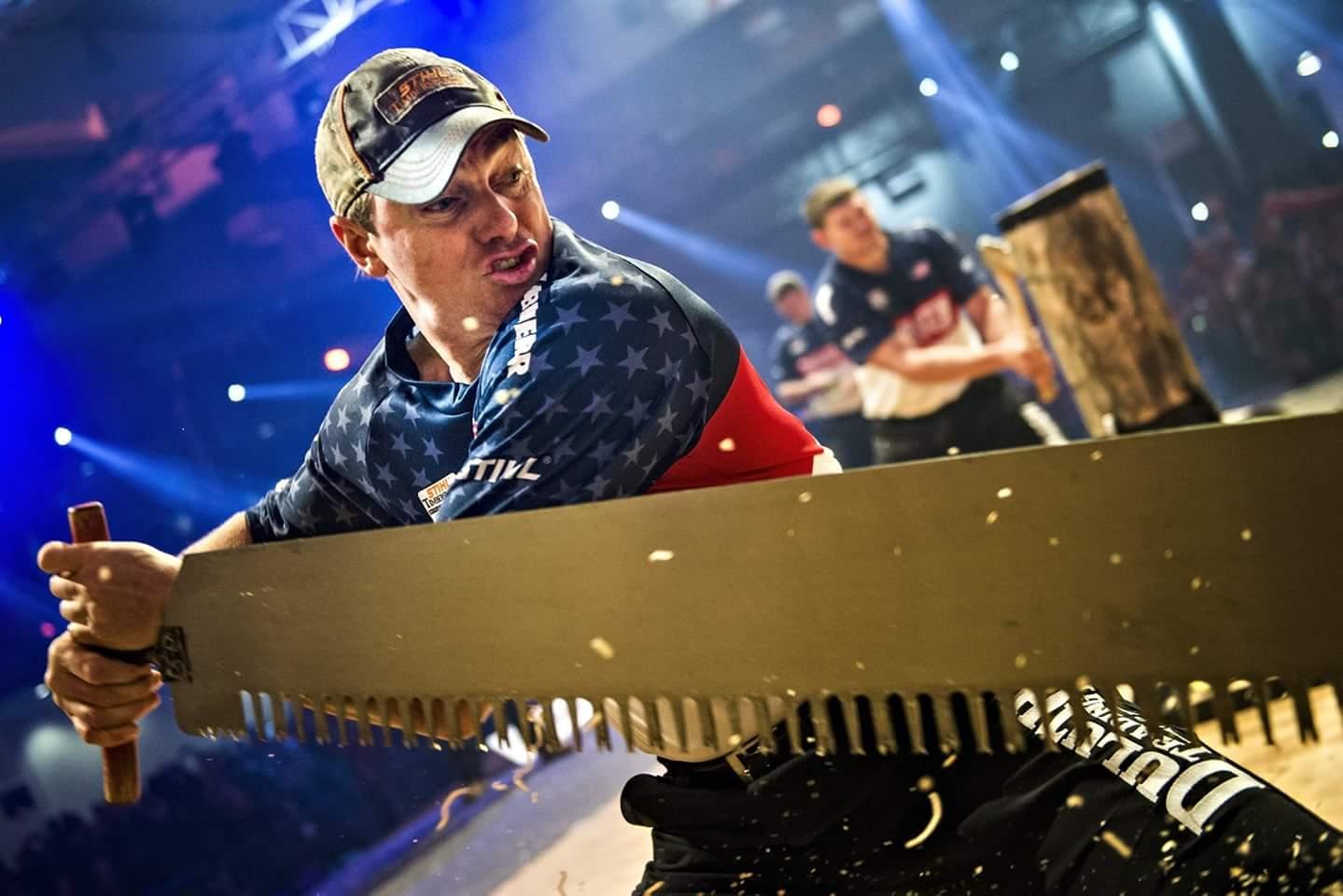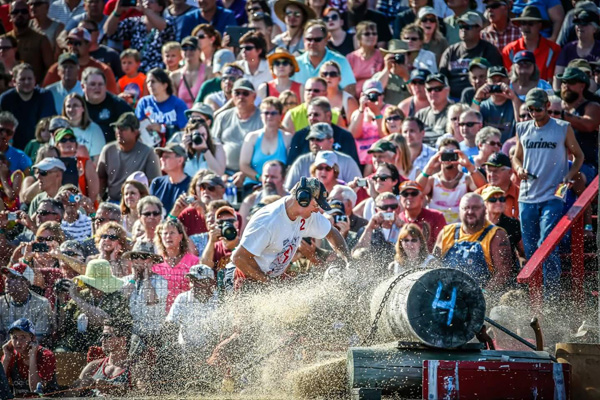 Christmas Tree Delivery and Setup 2012
YouTube below | Better Quality version here



Hot Saw SlowMo
Single Buck SlowMo

Underhand Chop SlowMo
Dave Prepares for Competition
Color Commentator for 2009 STIHL® TIMBERSPORTS® Collegiate Challenge - Southeastern Conclave
Color Commentator for 2009 STIHL® TIMBERSPORTS® Collegiate Challenge - Western Conclave
Standing Block
Doublebuck - Dave and JP Mercier at Eagle River 2009